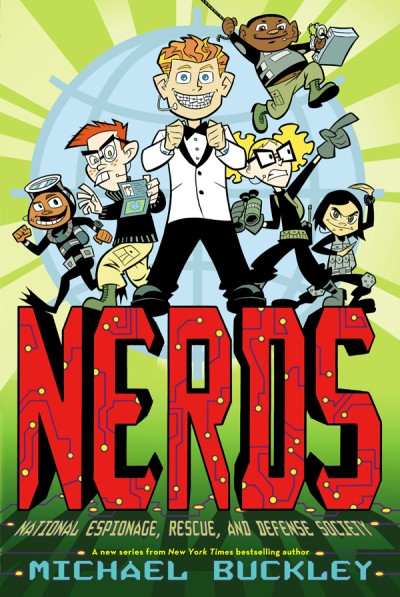 NERDS
Book One: National Espionage, Rescue, and Defense Society
Michael Buckley is at his comic best in this madcap new series sure to appeal to kids looking for a quick, exciting read.

Combining all the excitement of international espionage and all the awkwardness of elementary school, NERDS, featuring a group of unpopular students who run a spy network from inside their school, hits the mark. With the help of cutting-edge science, their nerdy qualities are enhanced and transformed into incredible abilities! They battle the Hyena, a former junior beauty pageant contestant turned assassin, and an array of James Bond–style villains, each with an evil plan more diabolical and more ridiculous than the last.
Click here to read a chapter from the book!

F&P level: V
Enhanced ebooks are now available!
Order your copy from these fine retailers: